Growing Up Wild
is a DVD series that helps your children develop a biblical world view, specifically in regards to missions. It was developed with the goal of introducing children to life on the foreign mission field in hopes that they too may have a desire to serve God in this way.
This series was made by the Wild family as they chronicled different aspects of their daily life. There are five DVD's in this series and each DVD has three episodes for your family to watch, along with an accompanying CD for your Activity Guide. (Click

here

for a sample.)
With each episode, you and your family will learn more about another aspect of missionary life in the jungles of Indonesia. The accompanying activity ideas will help your children relate a little bit more to this family and their life on the mission field.
We enjoyed using the printable Venn Diagram at the dinner table one night while we discussed ways that our home was both the same and different from the Wild brothers' home
Growing up Wild is geared towards ages 5-12, but truly I think anyone would enjoy watching these episdoes. I know my husband and I did! It can be used in numerous settings and in my opinion should not be limited to homeschooling or Sunday School.

I LOVE this series and I am so thankful I had the opportunity to review two of these DVDs. The Wild family has a passion for God and a passion for sharing their ministry with others.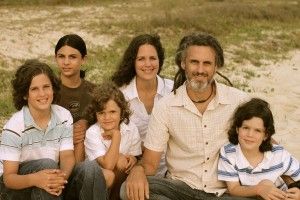 Be sure to check out the Wild's

blog

where they share even more great information and stop by their

store

to purchase your own series. Each DVD is available for $18.99 or you can save 15% when you purchase the whole set for $80.99.

Disclaimer: As a member of the TOS Crew, I received this product, at no cost to me, in exchange for my honest review. All opinions are mine.